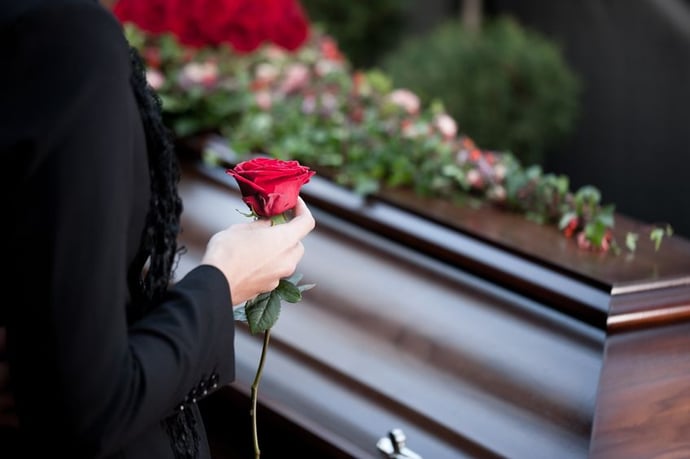 The SEO landscape we all know is changing as we speak. Google is working on changes to its search algorithms that marketers need to know about and prepare for.

It's impossible to run a B2B company without tripping over all of the SEO tools and programs that are available to marketers today. This is precisely why it might come as such a shock to learn that many high-profile companies are beginning to question if the power of SEO is about to fade. Is your B2B startup prepared for the changes that will affect how you use SEO?
Why We Love SEO?
SEO has been a consistent driving force in how content is created and distributed throughout the past decade. SEO has been valued by marketers because it delivers on these promises:

Higher visibility in search rankings
Connections to relevant customers
Better growth and sales
SEO May Be About to Change
Everything we know about the power of SEO may be about to change. Google has announced that it is moving toward putting humans at the center of its future algorithms for page rankings. This will be achieved using something called deep learning. Deep learning is a specific method of machine learning that uses a mathematical model to mimic the way the neurons in the human brain work.

What Marketers Need to Know About Deep Learning?
It's important to be familiar with the history and expected future of deep learning if Internet marketing and content creation are included in your full sales strategy. Here are the top three facts you need to know about Google's plan for deep learning:

Its runs using artificial intelligence based on human habits and language
Google first implemented deep learning to train artificial intelligence to recognize speech patterns and images
It will likely be applied to everything from vehicles and maps to search rankings
How Deep Learning Will Change SEO?
We are about to enter a post-algorithmic world. The good news is that a post-algorithmic world doesn't have to resemble a post-apocalyptic world for marketers if they know how to maneuver the changing online landscape. Some major shifts to be on the lookout for include:

The factors that drive rankings will be floating and unknown to the public
Marketers will no longer be able to effectively build links
Errors due to the fragile nature of deep learning could occur and throw off rankings
Results will be displayed based on each user's personal search history instead of overall popularity
Marketers will no longer be able to optimize pages
Marketers will no longer be able to manipulate search results
How to Survive the Post-Algorithmic World
It will be necessary to shift your marketing plan around a bit if you want to keep your startup's profile high on the Internet once Google makes a complete shift toward deep learning to run its search engine. Part of staying relevant to online users will be to switch to methods that are slightly less technical. Some techniques that can help you build a strong B2B inbound marketing plan to weather the storm and still thrive include:

Strong content marketing
Using social media to drive traffic
Paid advertising
The Need for Content Amplification
It's a smart idea for marketers to become familiar with the concept of content amplification before the sweeping changes at Google take place and force them to make drastic adjustments without warning. Content amplification is simply the process of helping your content reach a significantly wider audience. There are many non-technical and inexpensive ways to achieve this. Some basic content amplification steps your startup can start taking today are:


Build relationships with or mention larger companies in your content and posts
Ask for content contributions from influencers or people with bigger followings
Reward and attract influencers and encourage them to review your brand
Create content that can be easily shared by your followers
Create content that is formatted as a guide
Model new content after content with proven popularity
Expand on the popular content competitors have shared
Use Twitter Lead Generation Cards
Embed your startup in a niche community
You Might Have to Pay to Play
The reality is that Google isn't going anywhere. The new search algorithms that will be taking over are intended to create better experiences for users. This means that people are likely going to be relying on Google more and more to deliver search results and content. How can you remain relevant in a landscape where you can't predict or control how your content is displayed in search results?
Using Google AdWords effectively is going to become increasingly important for companies if they want to fight for relevancy on search pages. Sooner is better than later when it comes to experimenting with Google AdWords and raising your brand's profile using the company's sophisticated ad platform. Starting early can really give you the edge because many B2B startups simply don't want to invest money in Google AdWords this early in the game. You can use this head start to use testing and data-based results to see the types of content that get the most attention.
Are We Nearing The End of SEO? Not Yet!

It can be easy to sound like Chicken Little when talking about the future of SEO. The reality is that the sky isn't likely falling immediately as far as SEO goes. However, the changes that Google is working on should put everyone on alert. The reality is that SEO will always exist. The question is whether or not it will exist in the same format we recognize it in today. You can use the information above as your quick survival guide for Google's algorithm changes. What you might find is that acting early to work on crafting better content and direct delivery methods actually helps your brand to thrive when other B2B brands falter.