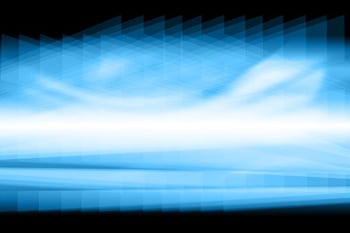 Computing muscle that was once available to large corporations is now accessible to everyone including small innovators, a major shift in the dynamics of business competition, Beverley Head writes in a recent AFR Weekend.
Some of the developments that have made it possible for startups to be on the same footing as big business are Cloud computing platforms, consumer technology of ever higher quality, and omnipresence of broadband, a trend that one software executive refers to as the "democratisation of software."
Startups can come to use of Cloud having had all the complexity already handled without any complicated IT structure of their own, notes Lee Thompson, senior vice president and general manager of NetSuite APJ.
As a matter of fact, a startup would be nuts to attempt to build all its own technology with all the IaaS (infrastructure as a service) or SaaS (software as a service) products available, said Dr. Kevin McIsaac, an analyst with Intelligent Business Research Services. His company uses Google apps, for example, "and I think we have better collaboration tools than most enterprises."
"It's well beyond what most mature enterprises can do," McIsaac said. "It is consumer technology – but consumer-grade no longer means poor."
A startup can essentially access enterprise-grade technology easily these days; McIsaac points to examples such as cloud-based accounting solutions including Xero, customer-relationship management with Salesforce or SugarCRM, and admin software like Office 365.
As tech solutions proliferate, Head also writes of a "cascade effect" affecting startups. As one uses a cloud-based IaaS, they sell it to others, who in turn may develop another new technology to sell forward, and on and on.
For example, LeadChat, which provides web-based live chat services, uses Rackspace cloud services as technology host. LeadChat collects information from website visitors and provides it to each site owner for a nominal monthly fee. This model "democratized" the technology for the users, but also the cost of running contact 24-hour-a-day, seven-day-a-week centers for chat activity.
Then the next cascade follows. Take MessageMedia, a provider of B2B Short Message Service. Using the live chat, this startup has grown to approximately 15,000 clients all over the world and its director of sales/marketing states that having captured chat leads 24/7 was a driving force.
"Five or 10 years ago, you would have needed servers, engineers and people to service that chat," said Cameron Buckley. In turn for under $100 a month MessageMedia will provide customers with reminder messages from a company, which may in turn be pioneering another service or technology.
Gone are the times when sophisticated high-functioning technologies were available only to large enterprises.
To read the full article, go here: Click here to read
Additional Resources & Further Reading: