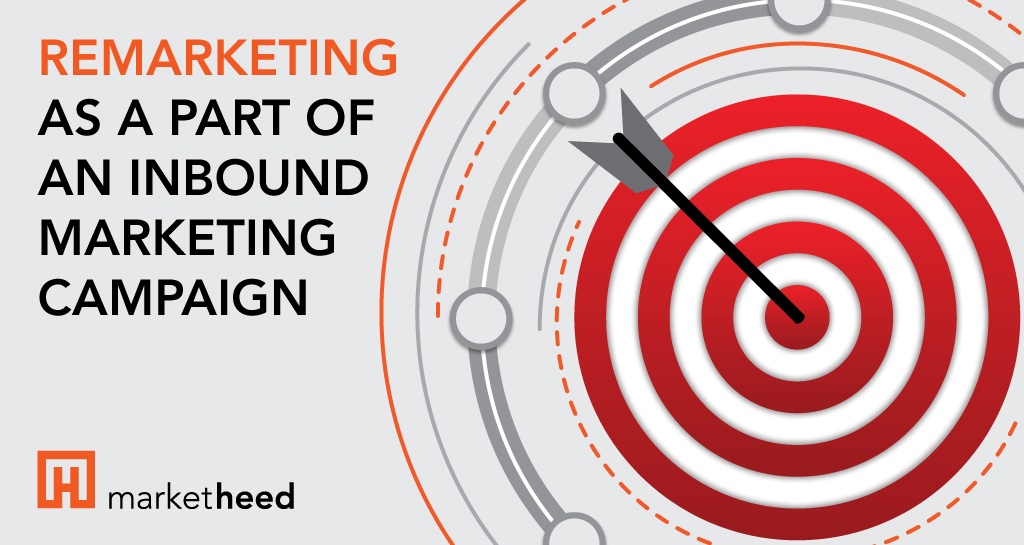 In 2013, Forrester Research conducted a survey on website habits and found that 96 percent of all visitors to a website moved on without taking whatever action the marketer wanted them to take. If you are a B2B marketer, that bounce rate can cause you more than a few moments of anxiety, particularly if you rely on inbound traffic for sales or leads. You may have looked at the statistics and wished that you had a second chance to engage the customer — and that is exactly what you can get with remarketing.


What is Remarketing?
Remarketing, in a nutshell, is continuing to market to prospects even after they have left your website. Perhaps you have encountered remarketing efforts during your online sessions. You might read a company's blog post or visit a site to review the specifications on a product. When you visit another site, such as your Facebook page, you might notice ads to the side that encourage you to register for the first company's newsletter or that offer you a discount for purchasing the item you looked at on the second company's website. You might find either of the company's ads displayed at the top of the search engine results when you initiate a search for a similar item or service. These are just a few examples of remarketing efforts.


How Remarketing Works
The principles behind remarketing are surprisingly simple although the actual execution requires a bit of effort from you.


Users visit your company website.

A tracking cookie is placed on their browser.

Users leave your website without taking the action you want and continue their online sessions.

Your ads are then displayed on other sites that the users visit during their online sessions.

You can target your ads based on the actions that the user took or did not take while on your website. For example, you might want different ads to be shown to visitors who left your site without downloading a whitepaper or those who abandoned a newsletter registration form. Alternatively, you might want to use remarketing strategies for

BANT qualification

to determine whether visitors are true leads.
What is Needed for Remarketing?
The first thing you will need is a strategy. Your remarketing strategy needs to be as well planned as any other marketing strategy. You will need to define audience lists or personas to represent which users you plan to retarget and which actions you want these visitors to take. Once you have a good idea of your strategy, you will need the following.


Access to a self-serve ad exchange platform that offers the ability to support display ads. Some of the more popular choices are Google Display Network, Chango and AdRoll. If you are a HubSpot customer, you can use HubSpot's new Ads add-on to make this task easier for you.

Add the code snippet or tag that your chosen platform will supply you to your home page, landing page, contact form or other specific page. Your selection of the page depends on what you are trying to get the visitor to do, which may be based on where the visitor is in the

sales cycle

. For example, you might have a landing page where visitors can download a free white paper in exchange for their email address, so you would use an ad that is designed to encourage them to return and complete the download. Alternatively, you might want to use a different ad for those who visited the site, but never filled out a contact form.

You will need an appropriate budget. Typically, marketers are willing to spend on remarketing because the users have already demonstrated a degree of interest in their services or products. You can tailor your budget to specific target groups, such as groups that have historically provided a higher conversion rate.
How HubSpot Can Assist with Remarketing
Starting today, HubSpot is launching a new Ads add-on to its marketing software that will offer the easiest way to create, measure and leverage ads. This add-on will enable creating and launching a Google Remarketing campaign right into the HubSpot platform. Most existing advertising solutions don't focus on B2B leadgen and none are able to connect the dots to the actual customers they generate and the resulting ROI. However HubSpot is changing that to finally help marketers master ads and connect the ROI dots.
Read the complete announcement here.
5 Tips for Executing an Effective Remarketing Campaign
Like all marketing efforts, there are some definite "dos and don'ts" related to remarketing.


Make sure that your remarketing ads are relevant to your target audiences.

Remember that many of your audience members feel that there is a fine line between remarketing and online stalking, so do everything in moderation. In other words, do not swamp users with repeated remarketing attempts. All you are likely to do is annoy them. Use ad scheduling and frequency caps to help you avoid overexposure.

Be creative. Everything from the images you display to the text should be designed to the best of your ability. Remind the users that they have already visited your site by stating something along the lines of, "Our free white paper on hiring a virtual CIO is still available. Click here to download your copy."

Decide on the most suitable timeframe for re-engaging visitors. Test it and adjust if needed.

Conduct timely and thorough analysis of your remarketing efforts. Tweak them as you go. Eliminate efforts that have not proven effective, despite your adjustments, and concentrate your budget on the efforts with the best return on your investment.


It has been said that you never get a second chance to make a good first impression. With remarketing, however, you can make a good second impression and get another chance to entice your visitors to take action. And now with HubSpot's new addition to its marketing software, making a great second impression has gotten easier than ever.