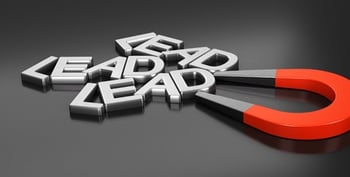 Chances are, if you are running or working as the main marketer for a startup, you already believe that your idea is one that has excellent potential.

Still, with the key stakeholders believing in an idea, most startups face a daunting challenge trying to get sales.

So where can you get leads? Gregg Schwartz, writing for Startup Nation, gives three directions toward which every startup should look during preliminary stages and early months in business.
Start With Those Closest to You: Within that inner circle is the fastest way to get a solid list of contacts. People you used to work with, family members, and friends of all of them. People who know you may be happy to help you. Explain your business model to them and they may be willing to give referrals to you of people that may benefit from what you're offering.
Use LinkedIn For More Than Job Hunting or Chatting: So many people are on LinkedIn but are not that active – they might have updated their resume but it is not a daily pursuit. LinkedIn, however, lets you research companies and see if they fit what you may have to provide – then find out whether you are connected to anyone there. Joining a LinkedIn group that deals with topics related to your service or product might bring you naturally in touch with people looking for exactly what you have to offer.
Remember that Content Marketing Is Effective and Budget-Wise. A startup that cannot afford advertising dollars can use Content Marketing to get sales leads, gives you a calling card to get people interested in your website, and lets you be personal in a way that can be a business advantage. Being a "thought leader," Schwartz writes, is a great way to get your sincerity across and build real business relationships. Talking about problems that people throughout your industry share, and how you hope to solve them, is interesting to your fellows.
To read the original story, go here.
Additional Resources & Further Reading:
http://www.startupnation.com/articles/3-quick-lead-generation-ideas-every-startup-know