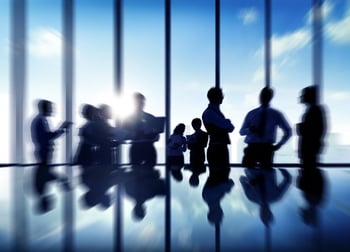 We all know that working in a group can help us move our goals forward, but sometimes not without pain. Keeping everyone on a team on the same track can be a perilous challenge.
In marketing, especially, the focus is on the person outside, and not necessarily the minutiae of internal processes. But keeping on top of the always-present, daily challenge of marketing, time management and quality of message requires that you have a handle on streamlining and working effectively as a group. Whether you are working with a marketing team within your company or with an outside consultant to help you achieve your goals, having the right technology is critical to keeping costs down while you stay organized to get the word out.
Stringy is not attractive…
Looking to keep track of where various projects stand without reading through 20+ email strings? Your email chains can be broken easily by using a project-management software. There are many choices out there; we like Basecamp. It will keep track of all communication surrounding a certain project, and let you attach all the relevant documents and emails in one place. Its to-do lists and tasks assigned to each group member are straightforward to program and easy to use. It can be set up to send email reminders to people to review messages or content.
Other project-management systems you could check out are Trello, whose "board" offers a list of lists; Asana, free task management for teams of up to 15 people created by one of Facebook's founders; SmartSheet; OpenProject; QuickBase; and many others.
Who's on first?
Which speaking of content, how to keep it all together when there are so many channels – LinkedIn, Twitter, Facebook, more – that need to stay constantly updated to be effective? Coming up with content and preparing it for blogging, sharing or placement online is an ongoing effort – the last thing you want is to spend a lot of extra time figuring out how to post, who's posted what, and where.
At MarketHeed we've partnered with HubSpot, which pioneered the concept of Inbound Sales Marketing to deliver marketing ease to B2B tech companies. It lets you post all your social media in a "one-stop-shopping" content atmosphere, where you can spend a few minutes to send a topic to all the channels you're using. Best of all, it lets everyone else on the team see exactly who posted, what time, and what the message was.
The key point to understand about HubSpot is that it bundles essentially all the tools a marketer needs into one simple software. The marketing-automation software package not only helps with scheduling your content publishing, but also emails and workflows, measures and tracks their results, and offers a calendar tool that helps with tracking the progress of each campaign.
Are you lonely? Hate making decisions? Hold a meeting!
If you are one of those people who would rather do something than talk about it, you may avoid meetings to reduce the pain of "group grope" or the more professional sounding "collaboration." But, I think we can all agree that sometimes meetings and talking to team members and prospects is necessary, whether face to face or telephonically. Again, technology can make this a highly effective use of time. We recently presented to one company with reps in three different states using GoToMeeting, which allowed everyone to be on the same call and share a screen, and presentation of a PowerPoint style slide show, without needing to invest in full video conference equipment. Answers during Q&A can be supplemented by sharing anything you may have in your computer onto the screen that all participants can see.
Skype for Business is a great tool that we use for internal staff. It can be used to IM, make impromptu calls, conduct internal meetings and more when using Outlook 365. Meetings can be recorded which may be helpful when training team members or dealing with very dense data being presented that may be helpful to review later, for example.
All of these tools are even more essential for technology businesses who may be working with people in various countries and time zones every day.
I missed my time sheet deadline, again.
At the end of the day, when all these marketing tasks are done, and you have new leads in your funnel, where did the hours go? And, did I write them down anywhere for the boss or client to review? A good software tool for this is TIMENEYE, which despite its scary Big Brother-sounding name is a very simple time-management tracker. You can fill in the amount of time spent on any task – 2 minutes to 2 hours – and it will do all the work of putting it into one sheet for accounting. It also can run reports so that you can analyze where time is being spent, and how much each activity or person is taking to get things done.
The best feature is that TIMENEYE integrates into Basecamp so you don't have to leave the project-management workspace to track time, making it very easy for everyone on the team. Other time-tracking systems you could try are Tsheets, stratustime and uAttend.
Using a tool like this will help everyone in your group spend the time on the actual tasks of marketing instead of hunting on your desk for pieces of paper and retyping everything you did for the last month into a report.
Additional Resources & Further Reading:
http://www.buzzfeed.com/microsoftcanada/ctrl-alt-del-the-perils-of-working-in-a-grou?b=1#.vv7NqG54DA