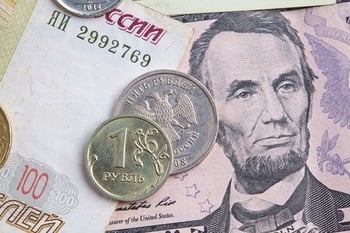 Trying to outdo your competitors simply by offering the lowest prices in the industry will always set you up for failure. Attracting customers and creating brand loyalty is about much more than being the least expensive option. The B2B market is looking to maximize productivity in addition to reducing costs, and that means they're making purchasing decisions based on the best overall value of a product instead of the price tag.
A Culture of Value
Today's consumer searches beyond the most obvious offerings to look for the "absolute value" of products. This is causing a shift in traditional marketing since a product's value goes beyond its cost and may in some cases transcend brand loyalty. Businesses don't just want products that are familiar and cheap; they want something that's going to fulfill their needs without being too complicated or cumbersome to implement. Knowing whether or not a product meets these standards requires research into all the available information about that product.
Why Information Beats Price
While price will always be a factor in B2B purchasing decisions, the shift toward value means that the groups responsible for making these decisions are also going to be looking at what they can get from the products they're considering. They want to know why they should buy something, not just that it's going to cost them less than similar products. If you can offer something better or more unique than what's already available, you'll give yourself a leg up.
The key to making your products stand out is to focus on establishing the value that consumers are looking for. You want potential clients to see your brand as synonymous with everything they need to make their own businesses better and more efficient. A brand that's centered on being cheap is tenuous at best, and disastrous at worst. Being inexpensive may win you one-time customers, but it rarely establishes the reputable brand image necessary to support long-term business growth.
Inbound Marketing for Business Success
Establishing the value required to create that image means rethinking your marketing strategy. Instead of using advertising as a means to get attention, focus on answering the question of why potential customers should buy from you. This is the question people are already asking while trying to establish the absolute value of a product, and the more information that you can give them, the better the chance that they'll choose you over the competition.
This kind of marketing is known as inbound marketing and involves sharing information via blog posts, social-media interactions, videos, white papers and other freely available, highly shareable channels. Unlike traditional marketing tactics that tend to tell customers what to do, inbound marketing leaves people the freedom of choice to make the best decision for their needs and situations. The content you create serves as a guide in that process.
To properly tailor the content you distribute through various channels, you first need to research your target market. Discover what experience they're looking for in a product, then craft content that demonstrates how your company offers that experience.
Focusing your marketing efforts on pricing inevitably gets you stuck in a race you can't win. Rather than wasting time trying to outdo your competitors on pricing, focus your energy on making your products stand out as unique and valuable. This white paper from MarketHeed can help you adjust your inbound marketing techniques to generate more interest in your products. Lean how to target your ideal market and establish yourself as a thought leader in your industry to increase the ROI for all of your marketing efforts.